Favourite off piste resorts
La Grave  –  France     http://www.la-grave.com/winter/index.php
Charlie's (and  the late Doug Coombs http://en.wikipedia.org/wiki/Doug_Coombs) very favourite resort for off-piste adventure. Ski instructors and guides take their free time off here because it lays far away from the commercial realms of  holiday skiing. Below shows one of the glaciers in la grave, the lift that elevates you a staggering 1450 vertical meters and the incredible La Meije peak that so many mountaineers love. One lift. No marked runs. Glaciers down to trees. just pure brilliant skiing.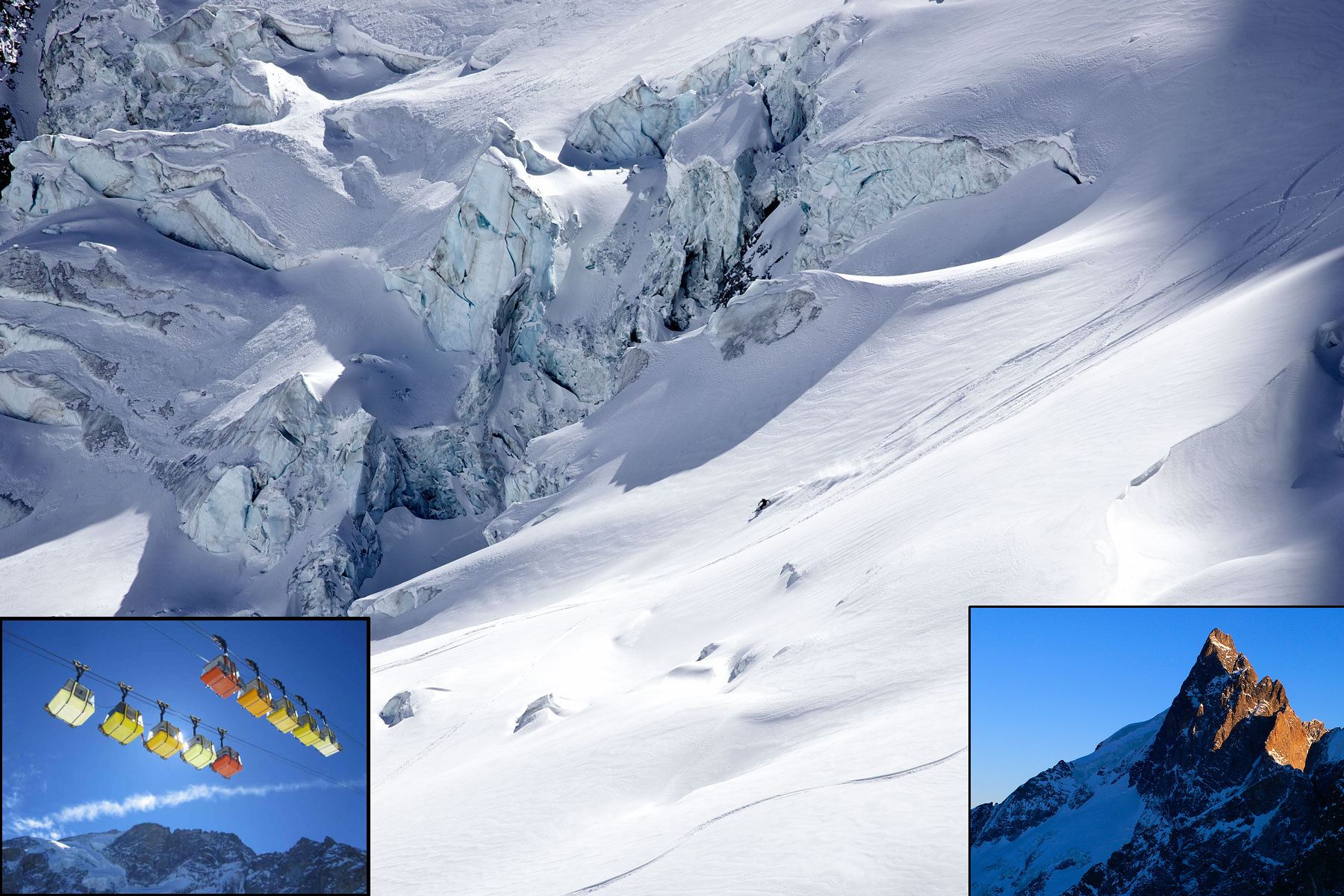 Treble Cone  –  New Zealand  http://www.treblecone.com/
New Zealand's finest mountain for expert skiers and said by many to be the best in the southern hemisphere! With views to kill for and terrain seemingly created for free-ride its a pilgrimage every die hard skier must make. The pictures below can not convey the beauty that lays around this special place. Charlie Spends his southern hemisphere winters here and plans to go back next year. It just goes to show what just TWO chair lifts can offer.
Veysonnaz – 4 Valleys Switzerland    http://www.myswitzerland.com/en/veysonnaz.html
Veysonnaz 4 Vallees Switzerland  www.4vallees.ch  says Chris.  You're kidding – for off- piste?  Ok Veysonnaz may not match La Grave for the full McCoy but remember off-piste comes in all shapes and sizes.  The main Veysonnaz ski run is a pure joy with lots of off-piste either side.  L'Etedgion over the top of Greppon Blanc practically all the way down to the Rhone valley is the dogs nuts for a good old itineraire.   There's always Tortin to stretch the limbs.  Anyway he's biased – he lives there much of the season.