Off Piste Skiing Equipment
Off Piste skiing and riding is on the increase as new technology allows skiers and boarders to hunt deeper into the back country in search of the best powder. Whether its way out of the ski boundary or just front country with the family having the right off piste skiing equipment is essential for safety and adventure.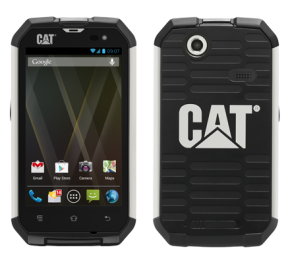 Another great gadget for your off piste ski equipment is the Cat b15 phone. Made of Aluminium and rubber this is not only necessary for off piste skiing but also for any extreme sport where having phone contact is pivotal. It can survive up to temperature of –20c, and drops of up to 1.8m. The Screen even works with wet fingers. (£299 catphones.com)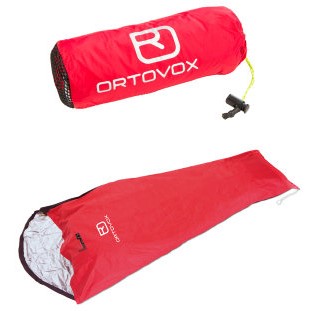 When planning any trip off-piste there are certain safety risks that must be taken into account. To combat exhaustion it is necessary to carry some high energy food such as NUTRILITE Energy Bars and enough water to last double your projected time on the snow. The next thing to think about is having the right kit to keep you warm as the weather can change drastically in an instant. Hand warmers are a great addition to your off piste skiing equipment, and for those planning backcountry trips, you may want to consider a bivvy bag such as the Ortovox Gemini. Any experienced skier would not go off-piste without a full first aid kit, and a head torch that is easy to use and doesn't take up space in your bag.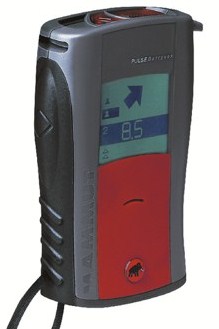 We don't need to tell you the biggest risk with off piste skiing, along with exhaustion, rock fall and weather change, is avalanche. Consequently the most important piece of off-piste ski equipment is perhaps an avalanche transceiver, which can drastically reduce post-avalanche recovery and is a real life saver. Along with this you will need an avalanche probe and a shovel such as the Black Diamond Deploy 3. This aluminium shovel with a periscope handle is a perfect fit into a backpack and essential in emergency situations.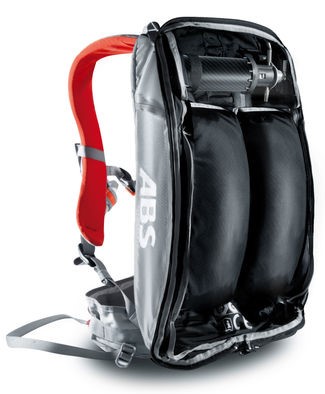 A crucial decision only you can make when off-piste skiing is whether or not to have an airbag system. An airbag system inflates like a life jacket to keep the skiers head closer to the surface in case of avalanche the avalanche airbag system we recommend is the ABS Airbag Silver Base.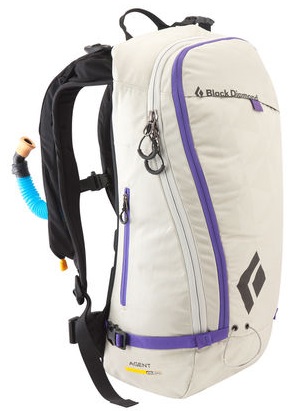 Now you have the right kit it is important to have the right bag to stow it in. As most standard hiking bags do not come with a separate storage for avalanche safety kit, or a ski carry function, it is recommended to get a pack specifically designed for skiing or boarding. When off-piste skiing it is useful to have a pack with an avalung for rehydration. The Black Diamond Agent AvaLung Backpack is made from tough 420D nylon and 800D Ballistic nylon, is 20l and comes with a hydration pack. However if you are new to back country skiing it may be preferable to get a kit, such as the K2 BackSide Pilchuck Kit ($199.95 k2skis.com) which comes with a carbon probe and aluminium shovel while still having 11L of storage space with specialised shovel and Google pockets.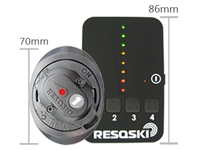 We of course recommend the revolutionary new electronic ski finder by RESQSKI. Replacing ski ribbon as the only way to recover skis lost in heavy powder, this waterproof and shockproof device is easy to fit to skis and can recover submerged skis up to 30ms away and 1m in the powder.
RESQSKI will stop day being ruined and at £88 is a cheap alternative to having to replace lost skis.